PECULIARITIES OF LOVE AND INTERPERSONAL RELATIONS OF WOMEN AND MEN IN POLYAMOR RELATIONS
Maksym Yevhenovych, Zhydko

Anna Shulenkova
Keywords:
love relationships, polyamor, polyamoric families, love addiction
Abstract
Purpose of the article is to study the structural features of interpersonal and love relationships of women and men in polyamorous families. To achieve this purpose we used the following methods: semantic differential, test for the detection of love addiction A. Egorov; test for interpersonal dependence (love, from a partner in child-parent relations). R. Hirschfield's technique, adaptation by O.P. Makushin; diagnostics of interpersonal relations T. Leary; diagnostics of interpersonal relations A.A. Rukavishnikov. Methods of mathematical and statistical data processing: Fisher angular transformation criterion and factor analysis. Polyamor differs from our usual model of mono-romantic love only in the number of partners. The study found that polyamoric families had higher rates of dependency during long-term relationships; had lower rates of aggression in behavior towards partners but a more pronounced need for control. They also had a higher level of satisfaction in family relationships, a slightly higher level of trust and respect for a partner. They had an average level of satisfaction with family relationships, openness, perception of responsibilities in everyday life. They also had a greater propensity for love addiction and a moderate level of selfdoubt, a desire for autonomy and a high level of dependence. They are characterized by a high level of benevolent style, an average level of authoritarian, suspicious, subordinate, dependent and altruistic styles; low level of aggressive interpersonal style. Conclusions: Polyamors have a fairly high level of need. They are more jealous, but also feel more comfortable on the other hand, due to a certain balance of respect and trust that inevitably builds up during long-term relationships of this type. They feel the greater need to be constantly with all partners, because they have a hidden fear of losing the respect and trust they have gained, so they try to support it. They are less aggressive towards their partners, show middle-class authoritarianism, and are very supportive, as they develop openness to several people at the same time and try to learn to adjust and coordinate with them.
References
1. Апресян Р. Г. Философия любви: постклассические трансформации [електронний ресурс]. Режим доступу: https://iphras.ru/page48656789.htm
2. Тарасова Е. А. Гендерные отличия в конфликтном взаимодействии Воронеж, 2013. 486 с.
3. Воронина О. А. Теория и методология гендерных исследований. Курс лекций М.: МЦГИ, 2013. 415 с.
4. Бодрийяр Ж. Фантомы современности. Москва, 2015. C. 87.
5. Апресян Р.Г. Слова любви: eros, philia, agape. Философия и культура, 2012. № 8. С. 27-40
6. Sheff E. Stories from the polycule: Real life in polyamorous families. Portland: TorontreePress, 2015. P. 573.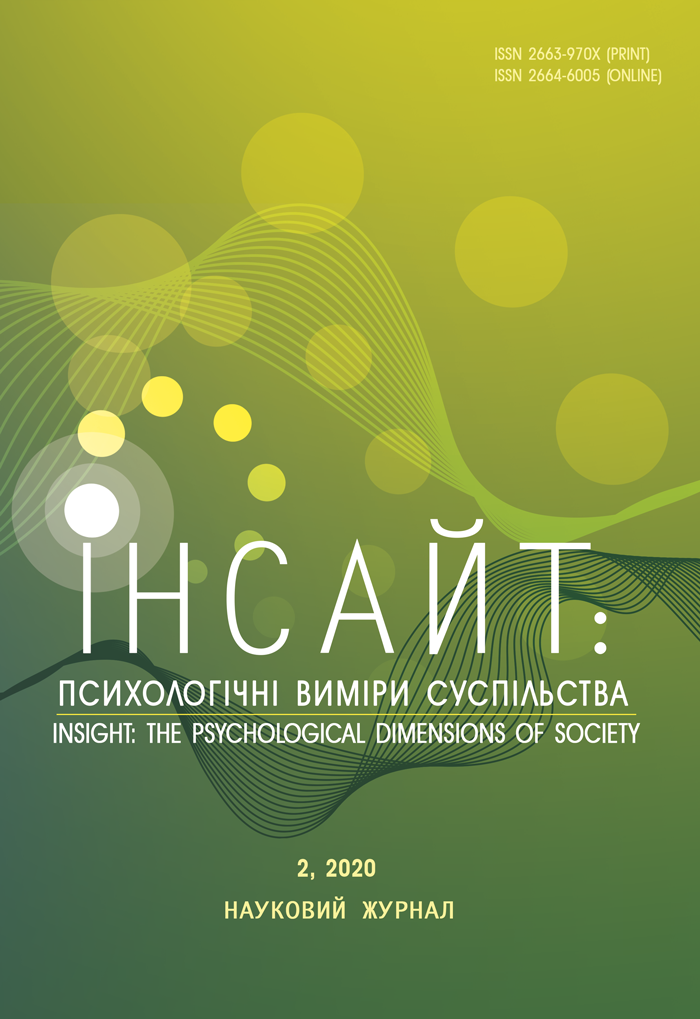 Section
GENERAL PSYCHOLOGY; PERSONALITY PSYCHOLOGY